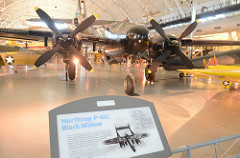 by
Chris Devers
Diversified Machine Systems Launched New Responsive Website Featuring Google Translation
Colorado Springs, CO, February 19, 2014 – Diversified Machine Systems (DMS), a leading designer and manufacturer of 3 axis & 5 axis CNC machine centers and custom CNC Routers based in Colorado Springs, announces the launch of a new responsive website design.
The new user-oriented, responsive design was created for visitors to have easy access to the manufacturing factory by providing tools, resources and information in a format that's accessible from any device, such as a desktop, tablet or smartphone, and in nearly any language.
"We had announced a responsive website launch in 2012, and after doing some user testing, we found that by redesigning and launching with this improved layout, we could be even more competitive in the CNC machining industry," says DMS Director of Marketing, Courtney Thurman. "By finding ways we could make information more clear and accessible, we knew we'd be serving our national and international markets even better. We've seen our web traffic grow and respond to these new offerings."
Diversified Machine Systems has grown exponentially in the last few years, and the leadership team understands that the online service needs to grow alongside the manufacturing capacities. DMS' Parts & Service Department has tripled over the last year and has responded by making more tools available on the Downloads and FAQ pages of the new website, as well as providing a dedicated support form for clients who would like to contact DMS after hours. The DMS Downloads page includes Diversified Machine Systems Machine Detail PDFs, Fagor Automation Manuals and Fagor Automation Software Downloads.
The improved DMSCNCRouters.com site offers visitors a Live Chat service with a DMS employee during business hours, a Request a Quote tool, a new DMS Corporate Video, a Google Translate Tool that converts the entire website into numerous languages, galleries of machine images, a CNC News Feed, a Trending on Twitter feature of industry news, Social Media Integration, a Weekly Manufacturing Calendar, Machine Detail Pages with corresponding videos, features and downloads, a Manufacturing Blog and other offerings to support DMS' continued international growth.
"In 2014, DMS will be engaging additional international Factory-Authorized Dealer Partners and we knew that building an online tool that can scale with our growth was imperative to our partners and our web visitors," states Executive Vice President, Ed Hilligrass. "We know that we can grow and better serve all of our markets and will continue to add value to the industries we serve."
Diversified Machine Systems (DMS) was awarded the 2013 Regional Business Excellence in Manufacturing Award from the Colorado Springs Regional Business Alliance in November of 2013.
Learn more about DMS at DMSCNCRouters.com.
About Diversified Machine Systems Diversified Machine Systems (DMS) is a leading designer and manufacturer of 3 axis & 5 axis CNC routers and machine centers with headquarters in Colorado Springs, CO. With more than 30 years of innovation and industry experience as an Original Equipment Manufacturer, DMS' line of CNC routers and machining centers are routinely used on materials such as wood, composites, aluminum, steel, plastics, and foams. Renowned for quality and precision, our advanced machining centers are engineered to increase efficiency and productivity, while maintaining the quality and precision our clients have come to expect from DMS.
Be sure to connect with DMS socially for CNC news and tips:
Twitter.com/DMSCNCRouters YouTube.com/DMSCNCRouters Instagram.com/DMSCNCRouters Facebook.com/DMSCNCRoutersandMachineCenters Plus.Google.com/+DMSCNCRoutersandMachineCenters
Press Contact:
Courtney Thurman / Director of Marketing
Diversified Machine Systems
Colorado Springs, CO
+1 719.323.2549
http://www.DMSCNCRouters.com
Diversified Machine Systems Diversified Machine Systems (DMS) is a leading designer and manufacturer of 3 axis & 5 axis CNC routers and machine centers with headquarters in Colorado Springs, CO. With more than 30 years of innovation and industry experience as an Original Equipment Manufacturer, DMS' line of CNC routers and machining centers are routinely used on materials such as wood, composites, aluminum, steel, plastics, and foams. Renowned for quality and precision, our advanced machining centers are engineered to increase efficiency and productivity, while maintaining the quality and precision our clients have come to expect from DMS. Be sure to connect with DMS socially for CNC news and tips:Twitter.com/DMSCNCRouters YouTube.com/DMSCNCRouters Instagram.com/DMSCNCRouters Facebook.com/DMSCNCRoutersandMachineCenters