A few nice milling part manufacturers china images I found:
BI – BY – Bristol Street Directory 1871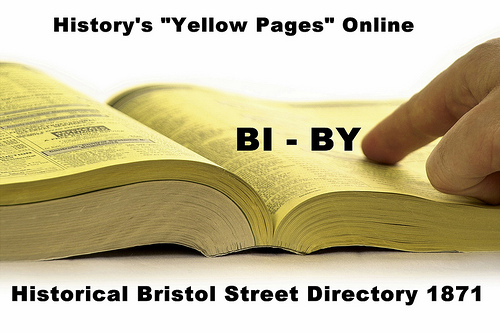 Image by brizzle born and bred
Mathews' Bristol Street Directory 1871
1871 Bindon Place, Blackboy Hill, Redland
1871 Bird Lane, Easton Road
1871 Bishop Street, Portland Square to Milk Street
R. Glover, draper
Thomas E. Ditchen
Samuel Weare, grocer, etc.
Joseph Nickelson
T. H. Williams
William White, clerk of St. Paul's
Thomas Cook .
Jonah J. Kettle
M. Sutcliff
Thomas Farrell
Samuel Butler
Joseph Matthews
Mrs M. Waters
Thomas M. Chard
Mrs Cole
Samuel Bryant
Richard Pearse
John Allen
George Adlam
John Fry Mullett
Captain John Perry
John F. Stancombe
James Smith
John V. Luxmore
Robert Scott
John Phillips
Miss King
Isaac Genge
Robert Liscombe
George Gunning
Captain Richard Richards
William Phillips
Miss Phippen, ladies' school
John Jones
Matthew Gregory
Joseph Peacock
Daniel J. Shaw
Sindry F. H. Palmer
Mrs M. Gregor
1871 Bishop Street, Whitehouse Street, Bedminster
Now demolished
1871 Bishop's Park, in College Green
1871 Bittons, and Little Bittons, Horfield
1871 Blackbird's Place near Stapleton Place, Stapleton Road
1871 Black Boy Hill Durdham Down to Whiteladles Road
Thomas Pitcher, greengrocer
William Tichbon, butcher
Dispensary
The Retreat
John Leat, vict, The Retreat (pub) bristolslostpubs.eu/page277.html
Mount Olive Wesleyan Chapel
Forester's Arms
George Giles, vict, Forester's Arms (pub) Whiteladies Road 1849. W. Bridgeman / 1851. George Evans / 1857 – 66. Thomas Selby / 1867 – 78. George Giles / 1879. Frederick Bennett, just above the corner with Worrall Road.
Blackboy Inn
William Tucker, vict, Blackboy Inn (pub) bristolslostpubs.eu/page79.html
Joseph W. Cummins, chimney sweeper
George Clarke, butcher
?. Osgood, chimney sweeper
John Stapleton, boot maker
Robert T. Phillips, cabinet maker, ale and porter stores
C. K. Pullin, cricket depot
Thomas Wilson
William Tongue, plumber & zinc worker
Augustus Simmons, cabinet maker
Jonas Turner, grocer, tea dealer, etc.
William Roberts, greengrocer
Old Ship Tavern
Thomas Painter, vict, Old Ship Tavern (pub) Blackboy Hill 1868 – 77. Thomas Painter
William Hill, painter, glazier, etc.
Kings Arms Hotel
James Bale, vict, Kings Arms Hotel (pub) bristolslostpubs.eu/page80.html
Charles Emanuel Hill, house and sign painter, etc. Down house
Jacob Naish, Down Porter House
George Lyons, York cottage
Queen's Arms
Nicholas Cummings Hethrington, vict, Queen's Arms (pub) 1842. George Rogers / 1847 – 49. John Davies / 1857 – 79. Nicholas Cummins Hetherington / 1881 to 1898. Robert Edwards the Queen's Arms was on the corner of York Street opposite the King's Arms.
Francis Owen, china & glass dealer
Mrs Hurley, tailoress
J . White, boot and shoe maker
Harry Walter Call, Durdham cottage
(Back of Blackboy)
John Emerson, plumber, gasfitter
John Evans, dairyman
Samuel Parsons
Old Oak Tree
William Spray, vict, Old Oak Tree (pub) Highland Square, Back of Blackboy (this is a reference to the Black Boy Inn) 1857 – 59. William Masters / 1860 to 1861. Eliza Masters / 1861 to 1862. Henry Lumber / 1863 – 78. William Spray in the 1841 census a William Spray aged 20 is recorded as servant at the Black Boy Inn. Henry Lumber was a dairyman, beerhouse & shop keeper.
1871 Black Friars, Merchant Street
1871 Black Friars, Lewins Mead
1871 Black Friars Lane, Lower Maudlin Street
1871 Black Friars Building, Hotwell Road
1871 Black Horse Lane, Hotwell Road (South)
William Stowell, carpenter, wheel-wright, etc.
?. Carling, cooper
1871 Black Walk Mina Road, Baptist Mills
1871 Blenheim Square, Marlborough Hill
George Redford
James Welch
George Robert Lloyd
Charles Henry Caple
John A. Hensler
Edward Couzens
Leon Hardy
B. Arthur, Woodstock villa
George Pitman
1871 Blenheim Street, Stapleton Road
George Webster, grocer
Isaac Cole, inland revenue officer
William Hill, engraver
1871 Blind Steps, Baldwin Street to Nicholas Street
1871 Blinkers Steps, Milk Street
1871 Bloomsbury Place, Charles Street, St. James
1871 Boar's Head Yard, College Road to College Place
1871 Bonds Court, Lead House Lane, St. Philips
Simon Wellington, formerly of Temple-street, Licenced Victualler, Lead House-lane
1871 Bond Street, St. James's Churchyard to James's Barton
Henry E. Bunce, boot maker
G.W. Knell & Co. grocers
Isaac Jones, Victoria Wine Vaults
Thomas Prescott, second-hand bookseller
Edward Sheppard, lever watch maker
John W. Evans, greengrocer
1871 Boot Lane, East Street, Bedminster
Frederick J. Howe, carpenter
1871 Boulters Court, Union Road, Dings
1871 Bouverie Street, Twinnel Road, Stapleton Road
1871 Bowdens Court, Cooks Road, Dings
1871 Boyces Avenue, Clifton Down Road to Victoria Square
David G. Catcheside, umbrella maker
Frederick S. Tucker, jeweller, etc.
Morgan Thomas, baker and confection
Elizabeth Smith, tobacconist, etc.
Alex Wright Handley, stay warehouse etc.
Albion Tavern
Robert Norman, vict, Albion Tavern bristolslostpubs.eu/page78.html
1871 Boyces Buildings, Regent Road, Clifton
1871 Bragg's Court, Bedminster
1871 Bragg's Lane, West Street to St. Jude's Place
1871 Brain's Court, Bedminster Place
1871 Brandon Court, St. Georges Road
1871 Brandon Street, St Georges Road to College Street
Dinah Osborne, baker and grocer
John Tucker
Duke of York
Henry Gray, vict, Duke of York (pub) 1800 William Williams / 1806 Ann Gadd / 1816 – 28 John Porter / 1830 – 34 George Townsend / 1837 James Fedden 1839 James Martin / 1840 William Searle / 1841 – 44 James Boulting / 1847 William Harris / 1849 – 56 Charles Matthews 1860 John Trager / 1863 – 77 Henry Gray / 1877 – 83 Elizabeth Gray / 1885 – 1904 Charles Mitchell.
Sarah Evans
James Gough, butcher
L. A. Godwin, shopkeeper
George Trebble, grocer
Hester Hoare
Matthew Brogan, greengrocer
W. F. Trimnell & Sons, saddlers & ironmongers
William Norman, marble works
William Elliott, bootmaker
1871 Brandon Steep, St. Georges Road to Queens Parade
George Howell
Emily Henderson, ale & porter stores
John O'Neil
Mrs Smith, Brandon cottage
?. Batson, Brandon house
William Rogers and Co. carriage builders
Prince Albert
Prince Albert St.George's Road, bristolslostpubs.eu/page53.html
1871 Bread Street, (old) Cheese Lane, to Upper Cheese Lane, St. Philips
Bell
J. J. Scrase, vict, Bell (pub) 1806. Matthew Powell / 1816. Samuel Hallett / 1820 – 34. James Barrington / 1837 – 44. William Crawford / 1847. William Broadbear 1849. Solomon Jefferies / 1851. John Williams / 1853. J. Tossell / 1854 to 1858. Thomas Lloyd / 1859 – 1872. John James Scrase 1874 – 75. John M. Woolcock / 1876 to 1882. George Frederick Cox / 1883. Henry Hickory / 1885 – 87. Henry Stephens 1888. Thomas Henry Davis / 1889 – 94. Andrew McConchie / 1896 – 97. William Murphy / 1899. Thomas Biddle / 1901. Alfred Hole
Charles F. Brasher & Co. general commission agents
Elizabeth Smith, baker and grocer
John Sims, Free Trade
The Goat
Edward West, vict, The Goat (pub) Goat Alley, Bread Street 1800. John Bishop / 1806. William Hawkins / 1816. Daniel Shortman / 1820 – 23. William Gale / 1828. M. Howe 1830 – 60. Charles Knight / 1861. Ann Long / 1863 – 68. Sarah Winchester / 1869. E. Horrell / 1871. Edward West / 1872. Amelia West 1874 – 76. John Brain / 1877 – 99. Samuel Griffiths / 1901 – 04. Alfred Gazzard / 1906. William Clevely / 1911 – 14. Charles Jones.
H. Sampson, engineer, etc.
Mark Priest, chain maker
John Fifoot, grocer
Archibald D. Brown, Atlas Cabinet Works
Bread Street Day School
Saml. Harding, butcher & beer retailer
Queen Adelaide
H. Bown, vict, Queen Adelaide (pub) 1832 to 1834. William Nicholls / 1835 to 1840. Daniel Scrase / 1841 to 1852. Harriet Scrase / 1853 – 63. William Bond 1865 – 68. William Smith / 1869. Richard Purnell / 1871. H. Bowm / 1872 to 1875. G. Carpenter / 1876. Robert Deacon 1877. Charles Howell / 1878. G. C. Backs. William Bond was also an engineer and iron & brass founder at the Tower Hill Foundry, St.Philip's. The Queen Adelaide was previously named the Queen's Head.
Queen's Head
Queen's Head, Bread Street, 1794. William Webb / 1800 – 16. Thomas Howe / 1822 – 30. John Sanders / 1832. William Nicholls Thomas Howe was also a carpenter, The Queen's Head was later named the Queen Adelaide William Perrott, locksmith.
1871 Bread Street (new), St. Philips
1871 Brecknock Lane, Earl Street, St. James
1871 Brewers Place, East Street, Bedminster
1871 Brices Buildings, St Lukes Road
1871 Brick Fronts, Union Road, Dings
1871 Brick Lane, Old Bread Street, St. Philips
1871 Brick Street, Bragg's Lane, to Gloster Road
1871 Brick Yard, Redcliff Mead Lane
1871 Bishop Street, Portland Square to Milk Street
1871 Bridewell Street, Nelson Street to St. James's Churchyard
Arthur & Sons, oil merchants, etc.
Henry Harding & Sons, hat makers
West of England Engine House – Josiah Williams, superintendent
George Collins, billiard table maker
William H. Clevely, cigar maker
Gas Meter Inspector's Office – Benjamin Kitt
Police Station – Superintendent John Sims Handcock
inspector of Weights and Measures – John Clark
White Lion
Robert C. Smart, vict, White Lion (pub) St.James's Back (Bridewell Street) 1792 – 94 Thomas Morgan / 1800 John Neal / 1806 William Ham / 1816 James Bate / 1820 – 33 William Rennison 1834 – 49 James Baker / 1851 – 58 Daniel Williams / 1860 Richard Cowle / 1863 – 77 Robert Smart / 1878 – 83 Luke Bartlett 1885 – 89 Jesse Whiting. William Ham also traded as a timber dealer & turner. The White Lion was demolished in 1894 for an extension to Bridewell police station.
William Fryer, bookseller and binder
George Jones, china ornament maker
Willialn Brookman, oil & colorman
John Ferris, shopkeeper
Crown & Dove
Thomas Hughes, vict, Crown & Dove (pub) Bridewell Lane (Bridewell Street) 1816 Susannah Hill / 1820 Amelia Bate / 1822 Edward Cambridge / 1826 J. Bayley / 1828 – 31 Richard Griffiths 1832 to 1833 Henry Stanton / 1834 William Thomas / 1837 Mary Robertson / 1839 Thomas Toleman / 1840 – 44 John Bidgood 1847 – 69 Charity Bidgood / 1871 – 88 Thomas Hughes / 1891 – 1917 David Crombie / 1921 Horace Hill / 1925 Ernest Godden 1928 Alfred Peel / 1931 Con Simpson / 1935 – 38 Herbert Watjen / 1944 Leonard Larke / 1950 Patrick Kinsley / 1953 Arthur Jones. rebuilt in 1887 the Crown & Dove closed July 1974 and was demolished August 1976.
Richard Clarke, picture dealer
Thomas Elbury, eating house
Edwin T. Lewis, cooper & vat maker
House of Correction – keeper Richard Ashford
1871 Bridge Parade, Bristol Bridge
Jas. G. Plumley, chemist and dentist
Edwin Fear, watch and clock maker
Fear's, 4 Bristol Bridge (Jewellers and Watchmakers)
In the 1887 newspaper it was advertised 'special lines in fine gold and silver jewellery, watches and clocks, suitable for presents, now selling at Edwin Fear's'
William and Francis Boucher, grocers
Henry Gillard, attorney
Henry Branscombe, india rubber merchant and currier, agent Edward Duncan
Jones & Co. printers
W. L. Flock, solicitor
Henry Schusler, grocer
Wedmore & Co., wholesale grocers
Wyld and Co., wine merchants
Ward & Co., seed merchants
James Wintle, linen draper
1871 Bridge Parade, Passage Street, St. Philips
1871 Bridge Street, Bristol Bridge to Dolphin Street
Tea Co. – T. H. Osborne, manager
George Wright, printer
J . Llewellin, tobacconist, etc.
Moss Levy, milliner, etc.
Bank Hotel
R. H. & J. Williams, Bank Hotel bristolslostpubs.eu/page281.html
Copestake & Co, lace merchants
D. Hyain and Co, wholesale clothiers
T. H. Tripney & Co. auctioneers and accountants
J . B. Taylor & Co. printers
J . F. Wilson, agent
John Salmond, tailor
John Radford
Bush and Ray, solicitors
Blew and Austen, lace merchants
John Naish, auctioneer
G. Thomas, Western Wagon Co.
Lewis Solomon, loan office
R. G. Mackay, hat tip printer
Follwell Crawford and Clibbett, wholesale warehouse
Freemason's Hall
Jones and Gorton, out?tters
William Jones, linen draper
G. G. Corbould, surgeon
J . M. Harris & Co, woollen drapers
Thomas P. Peterson, solicitor
W. E. Patch, wine vaults, Bristol Hotel
Jones & Co. harmonium manufacturers, etc
Edward Smith, printer
Solomon Brothers, clothiers
Sweet and Burroughs, solicitors
S. Joyce, Union Finance Co.
Scottish Union Assurance Society
Union Building and Investment Society
James T. Player, woollen draper
Charles Shackell, outfitter
Albert Smith & Co, confectioners
J . Perry, stationer
Mrs Smith, school
R. C. James & Co. manufacturer's agents
Flynn and Chard, provision and butter merchants
Harris, Crook and Harris, linen merchants and warehousemen
G. S. Hockey 8: Co. wholesale clothiers
Educational Trading Co.
G. and S. Wills, wine merchants
John Hill, tailor and draper
Summers & Co, soda water makers
W. R. Chandler, undertaker
E. Crawford, scale beam maker
George Pearce, trimmings warehouse
W. Jelfs, fruiterer
J . H. Richards, fruiterer, etc
Edward Riley, manufacturer's agent
T. W. Woodall, manufacturer's agent
Swan Hotel
Swan Hotel Mary-Le-Port Street and Bridge Street 1752. Richard Robbins / 1775. Henry Seldon / 1792. Amelia Cuddeford / 1800 – 06. Philip Huxtable / 1816 – 20. John Evans 1811. Charles Besell / 1822 – 25. Sarah Aplin / 1826 – 28. L. C. & C. Aplin / 1830. Llewellin & Co. /1832 – 39. Edward C. Thomas 1840 – 54. William Gray / 1855. Mary Gray / 1856 – 69. James Prockter / 1871 – 76. Charles Henry Lea / 1877 – 79. Charles Osborne 1881 – 83. George Jewry / 1885. H. Fewson / 1886 – 87. Elizabeth Manning / 1888. Charles Toogood (proprietor) 1891 – 99. Mary Hedges Hall / 1901. Mrs. M. Gaskell / 1904 – 17. Gaskell & Howell / 1925 – 31. Herbert Newton
Boxall Bros. & Co., grocers
John Bull Tavern
John Bull Tavern Bridge Street 1820 William Virrier No.35 Bridge Street, listed under wine merchants from 1820 until about 1920.
1871 Brightbow, East Street, Bedminster
Mason's Arms
John Sandford Russell, builder, vict, Mason's Arms (pub) Brightbow (Bedminster Parade) 1794. William Telphord / 1800. Joan Powell / 1806. Richard Northmore / 1847. H. Brewer / 1848 – 65. James Brewer 1867 – 69. Mary Brewer / 1871 to 1876. John Russell / 1877 to 1878. Charles Dewfall / 1879 – 80. Ann Dewfall / 1881. Robert Smith 1882. W. Wallis / 1883. Thomas Bryant / 1886 – 92. Maria Watts / 1896. Emma Francis / 1899 – 1901. Edward Collins 1904 – 06. William Porch.
E. Simons, eating house
Cleverdon and Son, Wheelwrights
Palmer and Jenkins, drapers
William Harry Parsons, beer retailer and potato merchant
Charles Keel, greengrocer
Thomas Bolt, boot maker
Robert Baker, butcher
(Clarendon Terrace)
Charles Biggs, grocer and tea dealer
George G. Palmer, green grocer
William German, butcher
James Old?eld, timber dealer
Jas. Carter, saddler and harness maker
New Inn
Hannah Davey, vict, New Inn (pub) Bedminster Causeway 1792. Daniel Miller / 1794. William Day / 1806 – 28. John Davey / 1830 – 60. Robert Davey / 1863 – 72. Hannah Davey 1879. Robert Peters / 1881 – 82. Thomas Mercer / 1885 – 94. Joseph Norton / 1897 – 99. Cornwall Barrisford Bates Robert Davey was also a saddler and harness maker.
1871 Brighton Park, Oakfield Road
1871 Brighton Place, Whiteladies Road
1871 Brighton Place, end of Wilder Street, St. Pauls
1871 Brighton Street, Grosvenor Road to City Road
Mrs George Tapp
Thomas Strong
Edwin James Pollyblank
William Smith
Richard Harris
George Williaam Parker Haycraft
Samuel Brown, tea dealer
Robert Neilson
John Buscall
Robert James, wholesale tea dealer
William Rogerson, draper
Henry Sircom
John S. Williams
Samuel White
Thomas H. Weston
Mrs Millie, ladies school
John Whitworth
William Smith
1871 Brislington Crescent, Bath Road
1871 Bristol Bridge
Charles Bishop, umbrella manufacturer
Francis Parker, family grocer
Henry Perry, pie shop
William J . Hall, toy warehouse
1871 Bristol Steps, St Michael's
1871 Britannia Cottages, Ashton Gate
1871 Britannia Place, Pennywell Road
1871 Britannia Place, Victoria Road, Bedminster
Gilbert Babbage grocer
Mrs E. Norris
Jabez Angell
1871 Britannia Place, Jacob Street, St. Philips
1871 Broad Court, Rosemary Street
1871 Broad Court, Great Ann Street, St. Philips
1871 Broadmead, bottom of Union Street to Old King Street
Cardiff Castle
George Parkins, vict, Cardiff Castle (pub) 1871 George Parkins / 1872 John Blackborrow / 1874 Edwin T. Arman / 1875 Peter Conrad Ramstrom / 1876 Edwin T. Arman 1877 James Welsh / 1878 Timothy Leo.
Samuel Yates, furniture broker
William Trigg, Saddler, etc.
Edward Phillips, furniture broker
Coach & Horses (Coach and Horses Passage)
Thomas Morris, vict, Coach & Horses (pub) Broadmead / Silver Street 1754 – 55 Christopher Mantle / 1764 Richard Wall / 1775 – 92 Edward Poole / 1794 – 1800 Mary Poole / 1806 Ann Carver 1816 John Hanson / 1820 – 22 John Stafford / 1823 George Sweet / 1828 Abraham Littlejohn / 1830 Michael Nash 1831 Elizabeth Hughes / 1832 to 1847 Richard Hands / 1848 to 1859 Ann Hands / 1860 – 61 Charles Doble 1863 – 65 Samuel Wellsford / 1866 to 1868 George Parry / 1869 William Rogers / 1871 – 72 Thomas Morris / 1874 – 79 Joseph Grimes 1879 Joseph Hodgson / 1881 – 1901 Henry Symes / 1904 Agnes Symes / 1906 Mrs. Philip Gill / 1909 Agnes Gill.
Frederick Cogswell, furniture broker
Chamberlain, Pole, & Co. bakers
T. N. Ashman, leather cutter, etc.
Herbert Ashman & Co, 1 – 5 Broadmead (Leather Merchants)
Herbert Ashman's family arrived in Bristol from Yeovil when he was a few months old. He joined his father's firm at the age of 15, and founded his own business with his brother seven years later, in 1876.
He was created the first Lord Mayor of Bristol in June 1899. Before this time the office was simply that of Mayor. On 15th November of the same year he became Sir Herbert, when he was knighted by Queen Victoria during her visit to the city.
J. Short and Son, artists' colormen
William Howell, druggist
Elizabeth Hone, seed dealer
Levi Hill, boot maker
Broadmead Baptist Chapel – Rev. E. J. Gange
Harry Alfred Rogers, furniture broker
Frederick Cooper, bootmaker
Misses Hutchins, drapers
Edward Phillips, furniture broker
Wood's Dining Rooms
Lewis Brothers, cheese factors
Richard Bevan, brushmaker, etc.
George Woolley, jeweller
William Pitt, draper and hosier
J. D. Williams, tea dealer
Edward Joyce, confectioner
E. Jenner, ticket writer
Wesley Calvinistic Methodist Church – In 1748 it was extended possibly by the Quaker George Tully because of the stylistic similarities with the Friends' Meeting House at Quakers Friars of the same period. After Wesley's death the property passed into the hands of the Welsh Calvinistic Methodists. In 1909 it was given back to the Methodist Church.
John & William G.Twigg, leather cutters
Frederick Thomas Graham, pawnbroker
James W. Tapson, spirit dealer
Frederick Pullin, pork butcher
Keeping and Co., tobacconists
The Ship
Edward J. Jones, vict, The Ship (pub) Near the corner with Old King Street, the Armada, previously known as the Ship was pulled down during the 1950's redevelopment of the area. The tenancy of Stanley Forse commenced on the 21st October 1949, the rent was £40 per annum and the landlords were The Bristol Brewery Georges & Co. Limited. Thomas Richards also traded as a gun maker at No.2 Thomas Street. bristolslostpubs.eu/page14.html
Harry Jones, baker and confectioner
Rose & Crown
John Gough, vict, Rose & Crown (pub) On the corner with Merchant Street. In the early 1930's the Rose & Crown was demolished for road widening. bristolslostpubs.eu/page59.html
Richard Harford, cabinet maker
John Williams, eating house
Samuel Osborn Sweatman, cooper
James Jacobs, pawnbroker
Edwin Fenner, furniture broker
Henry Bick, furniture broker
Broadmead Rooms
J. B. Hatton, tailor
Greyhound Hotel
Edwin Pickwick, vict, Greyhound Hotel (pub) The Greyhound was a large coaching inn dating from 1620, originally two buildings the Birmingham Hotel (previously the Bell) and the smaller Greyhound, these merged to form one hotel named the Greyhound in the early 19th century. In 1958 a large part of the pub was converted into shops and the whole front re-built in replica. Today it serves as an entrance to the Galleries shopping centre and is no longer a pub. bristolslostpubs.eu/page37.html
St. James Hall
Robert L. Burrow, stable keeper
Mary Ann Hooper, milliner
John Hall & Sons, glass merchts
Jabez Gay, seedsman
John Radford, shoeing smith
John Cogan, leather factor
Keeping Brothers, ticket writers
J. H. Dowson, rag merchant
Edwin J. White, furniture broker
John Cook, straw plait dealer
Rose and Harris, printers
Keeping and Co. tobacconists
Uriah Alsop, cabinet maker
Bland's yard
H. Stone, ale merchant
John T. Wright, furniture broker
J. T. Wright
F. Cogswell, furniture broker
Rachel Paddock, tobacco and snuff dealer
Elizabeth Evans, beer retailer
1871 Broad Plain, Narrow Plain to Unity Street, St. Philips
Mary A. Holbrook, vict, Rising Sun (pub) 1857 – 83. Mary Ann Holbrook.
Robert Ball, butcher
Thomas Creed
George Weeks
Christopher Thomas and Brothers, soap & candle manufacturers
James Shaddick, cooper
Robert Small
William Westlake
William Gubb
George Fox
Susan Day
Robert Distin
Charles Knight, maltster
Queen's Head
James Cooper, vict, Queen's Head (pub) bristolslostpubs.eu/page122.html
John Riddle
Bath House
John Britton, vict, Bath House (pub) 1853 – 55. George Hill / 1861 – 63. Henry Watts / 1866. Robert Jones / 1867 to 1868. Edwin Palfrey / 1869 – 72. John Britton 1874 – 76. Mary Ann Howe / 1877 – 78. William Farrow / 1879 – 83. Henry Coombs.
1871 Broad Street, top of High Street to Nelson Street
Council House – The Old Council House is situated at the cross roads of Corn Street and Broad Street.
Peter Macliver, Daily Press Office
William Brimson, hair dresser
J. Wintle, job master
George John Hayman, tailor
Robert W. Bingham, bookseller
Charles England, hair dresser
Henry Hodder, druggist
(Bank of England Chambers)
Hobbs and Peters, solicitors
Bank of England – Joshua Saunders, manager
(The Guildhall Chambers)
W. H. Campbell Salmon, Solicitor
Thomas Ward, surveyor
Popes and Bindon, architects
Alex. Hutchison, agent
Harold Bolles Bowles, solicitor
Jas. P. Petherick, wine & ale retailer
Barker and Lane, solicitors
James Power, accountant
John Andrew Page, stationer
James A. Clark, architect
William Baynton, Solicitor
William A. Scott, tailor
Thomas Buckle, tailor
Thomas Gillford, stock & share broker
Clifton Suspension Bridge Office – R. Coles, secretary
Horwood, Son, and Barnes, architects and surveyors
John Lavars, lithographer
Clarke and Sons, solicitors
F. Gilmore Barnett, solicitor
E. Phillips and Co. wine merchants
P. Hannnond, solicitor
A. and F. Nash, solicitors
J. Tanner Ray, solicitor
Full Moon
Charles Lewis, vict, Full Moon (pub) On the corner of Broad Street and Bell Lane. bristolslostpubs.eu/page252.html
J. Saunders, glass and frame dealer
Joseph Harris, bookbinder
Odd Follows' District Offices
G. and C. Somerton, Mercury Office
W. T. Crouch, Guildhall Hotel
Wathen, Gardiner, & Co. wholesale clothiers
James Collins, jun.
Benson and Elletson, solicitors
Pigeon and Ward, solicitors
Bristol Benevolent Institution
H. Vowles, tailors' trimmings dealer
Osborne, Ward, Vassall, & Co. solicitors
Searle and Fursman, hairdressers
F. G. Sherrard, solicitor
S. Roper, solicitor
Dell & Co. watch makers
Alexander, Daniel & Co. auctioneers
Henderson and Salmon, solicitors
T. T. Ford, barrister
William Stevens, wine & ale merchant
Henry Walters, music hall
Old Swan Hotel (White Swan, Cider house Passage)
W. Andean, Old Swan Hotel (White Swan, Cider house Passage) 1752 John Barber / 1792 – 94 Richard Linington / 1800 – 11 John Hall / 1816 – 26 William Cottrell / 1828 – 40 James Doughty 1841 Edmund Phillips / 1844 Simeon Perry / 1847 – 49 John Doggett / 1851 – 72 William Andean / 1874 – 78 Edward Barnett 1879 William Parsley / 1882 Blacker Brothers / 1883 Emma Ash / 1885 – 99 Henry Boulton. www.flickr.com/photos/brizzlebornandbred/8688736141/
W. B. Peck, wine & spirit merchant
(Lion Chambers)
Maurice S. Moseley, solicitor
John Gerrish, auctioneer
William J. Pountney, land surveyor
Burges and Lawrence, solicitors
White Lion Hotel
White Lion Hotel – manager, George Harvey Thompson. 1752 John Lane / 1775 Richard Bowsher / 1792 William Carr / 1794 – 1816 Thomas Luce / 1822 – 55 Isaac Niblett 1856. Niblett & Taylor / 1858 Isaac Niblett / 1860 ? Smith / 1861 – 65 James Hilliar / 1872 George Thompson.
(Lion Buildings)
E. B. Cranfield, refreshment rooms
Hurndall & Co. wine & spirit merchants
Sovereign Insurance, Wotton & Co
William Griffin, insurance agent
Chas. H. Bedingfield, tobacconist
R. M. Benson, tobacconist
Henry Biggs, tailor
L. Mosely, dentist
J. Rousseau, jeweller
George Nichols, surveyor, etc.
1871 Broad Quay, Drawbridge to Narrow Quay
Jas Hopkins & Co, Broad Quay (Marquees and Outdoor Equipment) Trading 1890.
The company had moved from the address by 1900. The premises are now occupied by the Hippodrome Box Office.
Lewis Hutton, 2 and 3 Broad Quay, taxidermist and naturalist
1871 Broad Weir, Merchant Street to Ellbroad Street
Henry Hicks, pawnbroker
Edmund Whittard, second-hand clothes dealer
Thomas Small, boot maker
Henry Denning, pork butcher
Thomas Rice & Sons, ironfounders
Charles Gillett, refreshment rooms
John W. Shorland
Herapath & Mullett, leather merchants
John Lubin, fishmonger
John Foster, baker
(Friend's Meeting House Passage)
Robert Henry Skinner, grocer
J. Cummings, fishmonger
Robert Wall, cabinet maker
Crown Inn
James Henry Williams, vict, Crown Inn
Thomas Long, boot maker, cab proprietor and haulier
1871 Broadricks Court, Broad Quay
1871 Broadway, Horfield
1871 Brook Road, Lower Cheltenham Place, Ashley
William Purnell Salmond, Norwood cottage
Henry Hall, Camborne house
Star & Garter Hotel
Samuel Havard Jones, vict, Star & Garter Hotel 1871 – 74. Samuel Harvard Jones / 1877 – 79. William Marchant / 1882. Rosina Challenger / 1883 – 87. Henry Challenger 1889. Henry Watkins / 1891. Isabella Bullock / 1892 – 1901. William Lewton / 1904 – 06. Charles Lewton / 1909. Frederick Hunt 1914. Elizabeth Bryant / 1917. Edwin Eastcott / 1921 – 35. Edwin Stevens / 1937. Mary Stevens / 1938. Thomas Holloway 1944. Joseph Fletcher / 1950 – 53. Henry Jarrett.
Thomas Harris
Mrs Henry Philip John, grocer
Mrs Harriet Suter, greengrocer,
Brook house
Temperance Davis, grocer, Park house
(Belgrave)
Mrs Young
Henry Charles Lawrence
Richard Gullick
Frederick Gullick
Henry Morrish, tea dealer
Thomas Harris
Joseph Guist
Mrs Wingate
Edward Plummer
(Gloucester Terrace)
George Smith, stationer, & ink maker
Edwin Siderfin
John Holmes
Robert Spill
Edwin Byerley
John Wilshire
George Hill, Grove house
Edwin Lewis
Albert Bruton
Thomas Granger
James Rich Steger, carpenter
Edward Davies, Belle Vue house
Gloucester House
Joseph Taylor, vict, Gloucester House (pub) 1869 – 77. Joseph Taylor / 1883. John Smith / 1885 – 89. Charles Sandels / 1891. Francis Chandler / 1892 – 1931. William Appleby 1935. William Jones / 1937. Kate Jones / 1938 – 53. Edith Holley.
1871 Brock's Court, Rose Street, Great Gardens, Temple
1871 Brooks Buildings, Asher Lane, St. Philip's
1871 Brookfield Crescent, Horfield
1871 Brown's Buildings, Whitehouse Street, Bedminster
1871 Brown's Lane, Clarence Town
1871 Brown's Row, Bedminster
1871 Browning's Alley, East Street, Bedminster
1871 Brougham Street, Barton Hill to St. Luke's Road
1871 Brunswick Place, Hotwells
Thomas H. Jennings, chemist & druggist
Mrs. M. M. Weston, watch maker and stationer
E. Gage, eating house
Abrahan Widgery, newsagent
William Thomas, baker
Thomas Cook, grocer, etc
William Ratcliff
David Williams, paper pattern manufacturer
George Wort
George Ball
Thomas Rogers
Robert Pearce
Charles Johns
Charles Gulley
Mrs Matilda Miles
John Lovering
1871 Brunswick Place, Wilder Street, St. Paul's
1871 Brunswick Square, Cumberland Street, St Paul's
Mrs Punfield
Henry Scull
Capt. William N. Griffiths, R.N.
William Cowlin and Son, builders, etc.
William Lane
Blackie and Son, publishers A.B.Nelson, agent
A. Hutchinson
Rev. R. P. Clark (Independent)
Edward H. Phillips
Thomas Chard
H. Hodder, museum of art
J. Coulthard, draper
Unitarian Burying Ground – E. Bunce
Brunswick Chapel – Miss Brown, sextoness, 16 Pritchard Street
John Cameron, draper
Alfred Smith, surgeon
Edward Follwell, senr.
Edward Follwell & Son, carriage establishment, coachbuilders,etc.
1871 Brunswick Terrace, Wilder Street, St Paul's
1871 Brunswick Terrace, City Road, Stokes Croft
1871 Brunswick Terrace, Cheltenham Road
1871 Bruton Place, Meridian Place, near Roman Ct. Chapel
Henry Collins, assistant overseer
Edward Buswell, fly proprietor
William Mogg, hairdresser and perfumer
T. Fisher, Bruton house
A. B. Merrick
1871 Brinton Place, Horfield
1871 Bryan Place, Windmill Hill
1871 Bryants court, Broad Quay
1871 Bryants Court, Pile Street
1871 Bryant Streeet, Redcliff Hill to Ship Lane
1871 Bucketwell Court, Castle Green
1871 Bucketwell Court, Broadmead
1871 Buckingham Place, Pembroke Road to Victoria Square
Buckingham Chapel, Rev. John Penny
Mrs Catherine Jenkins, lodging house
George Ley, lodging house
Mrs McCaul
Miss Lee
William Thomas, lodging house
Charles Metivier
Benjamin G. Burroughs, solicitor
Samuel Bradfield, lodging house
Joseph Cooper
Miss Catherine Elizabeth Fitzherbert
Miss Fanny Bourne, lodging house
Miss Murray
Major Jenkins
Miss Ann Leedham
George Bowcher
Miss Burrow, lodging house
Miss Bernard
Mrs Tucker
Charles Aylmer
Mrs Sarah Hawkins, lodging house
Joseph Bell, lodging house
1871 Buckingham Villas, Pembroke Road
1871 Buckingham Vale, Pembroke Road, Alma Road
John Bennett
Thomas William Dunn
Major Henry S. Tireman
James Williams
George Bunyon
Mrs Morse
George Taylor
Hon. Col. John J. Bourke
Mrs E. Wyatt
George Riseley, prof. of music
James C. Fear
Miss Mary Thomas
1871 Buckingham Place, Richmond Road, Montpelier
1871 Bull Lane, Great Georges Street, St Philips
1871 Bull Lane, North Street, Bedminster
1871 Bull Place, Ellbroad Street
1871 Burdett Court, East Street, Bedminster
1871 Burge's Place, Pennel Street, St. Philips
1871 Burge's Court, Jacob Street, St Philips
1871 Burlington Buildings, Redland Park
Edmund Cooper
Archibald Vickers
?, Kerry
William Sweet
Capper Pass
Edward Nicklin
Mrs. Malnwarlng
Henry W. Ridgway
Mrs Pownall
Miss S. Boyce
1871 Burlington Villas, Redland Park
Mrs. James
William John Thomas
Henry T. Chamberlain
Thomas Brooks, jun.
1871 Burnett Place, Cumberland Basin
1871 Burton's Court, Berkeley Place, Clifton
1871 Bush Street, Dalton Court to Hillgrove Street
James Brown
James Parrish
John Little
Thomas Williams
William Cawley
James Stinchcombe
Thomas Ponting
Thomas Wear
Edward Bryant
James Purnell
George Starkey
Henry Biddlescombe
1871 Bush Street, Wells Road to Oxford Street, Totterdown
?, Vaughan, fishmonger
William Ward, boy's day school
1871 Bushy Park, Wells Road, Totterdown
Chas. Hill Wilkins, Greenbank villa
Thomas Morris, Winton villa
William Johnson, boot maker
James Crosby, reporter, Truro villa
John Townsend, Ashton villa
John Giles, Albert villa
William Scammell, Ronda villa
Chas. Garratt, Wye villa
?, Ross villa
?, Ivy villa
Joseph George Parker, Linton villa
Alfred Hezekiah Hollyman, Clyde villa
Mrs. Mary Townsend, Glyn villa
J . H. Jenner Player, Clifton villa
Frederick William Finch, Rydall villa
?, Stanley villa
Joseph Baster, Etna villa
John Weeks, Slico villa
Edwin Thorne, Drayton villa
?, Melrose villa
?, Rugby villa
Chris. M. E. Ridge, Teme villa
?, Dorset villa
Henry Baker, Park villa
James B. Hemmings, Bushy lodge
1871 Bushy Park Road, Wells Terrace, Wells Road
1871 Butcher Row, West Street
1871 Butter Alley, Old Bread Street, St Philips
1871 Butter Lane, Avon Street, Great Gardens
1871 Butterfield Court, Callowhill Street
1871 Butts, St. Augustine's Parade, to Canon's Marsh
George A. Miller, shipbuilder,
Dean's Marsh dry dock
Frederick William Green, shipbuilder, etc.
James Preston
Capt. Robert Bearne
Ship
Robert May, vict, Ship (pub) 1764 Elizabeth Trippett / 1775 Elizabeth Gardener / 1792 – 94 Elizabeth Bevan / 1800 Elizabeth Babb / 1806 John Gwynn 1816 – 20 George King / 1822 Benjamin Lane / 1823 – 26 William Heywood / 1828 – 32 Eleanor Heywood / 1833 – 34 Thomas Richards 1837 – 39 James Bevan / 1840 – 44 William Hole / 1847 – 48 G. Bishop / 1849 – 54 Jane Powell / 1855 William Martin 1856 Jonathan Carpenter / 1857 to 1859 Robert Grant / 1860 – 72 Robert May / 1874 Anna Greenland / 1876 – 85 Samuel Simmons 1886 – 96 Charles Webb.
Robert Houseley
John G. Lovell, stone & coal merchant
Butts wharf
Walter Howell, timber merchant
Blackbird
T. Harris, vict, Blackbird (pub) 1754 Thomas Watkins / 1755 Moses Harris
1871 Byron Place, Queen's Road to Berkeley Place
John Parsons, builder, contractor
Byron House
Francis Webber, vict, Byron House (pub) Byron Place, Triangle 1848 – 63 James Putney / 1865 – 69 Harriet Putney / 1871 – 92 Francis Webber / 1899 F. Piper / 1901 – 14 Samuel Jenkins 1917 Elizabeth Jenkins / 1921 – 31 Harry Faux / 1935 Frances Faux / 1937 – 38 Frances Ellen Webber / 1944 – 50 Frederick Pearce 1953 Cameron Henry Chamberlain / 1975 E. J. A. Greening later a restaurant & bar named Baroque.
Wicks & Co. bootmakers
Jas. W. Ayre, fishmonger
Robert Simmons, grocer
Robert Tucker Babbage, butcher
George Garland, boot maker
?, Chappell, draper, etc.
Thomas Hallam, dairyman
Hester Braddick
T. G. Fraley
John Cuthbert Fox
Mrs Scott, school
1871 Byron Place (Upper), Byron Place
George James, The Lodge
Mrs R. Hart
John Taylor
Archibald Morton Lewis
Thomas Baker Lewis
Alfred John Field